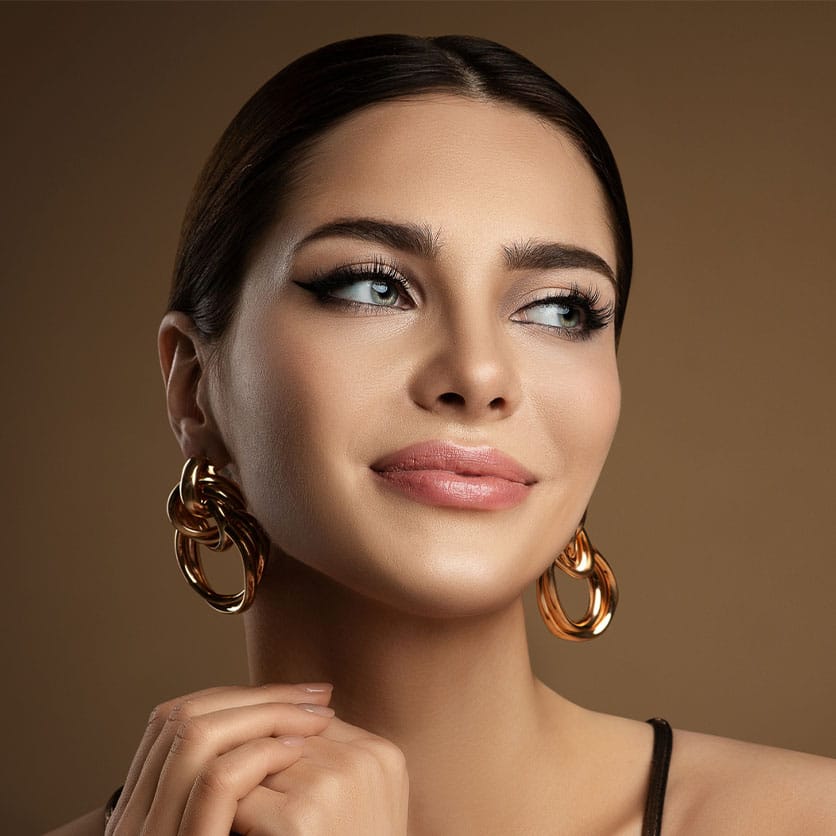 Always put your best face forward.
Makeup Services in Miami, FL
Prepare to unleash your inner makeup muse with Face. Brow & Beauty Bar's sensational makeup services. Whether you're gearing up for a night out on the town, your dream wedding day, or simply craving a touch of glamour, our makeup artists are here to work their magic.
From a sultry eye to an amazing contoured look, we can make your makeup dreams a reality. Get ready to transform into the dazzling star you were born to be, because at Face., a painted face is more than skin deep—it's an art form!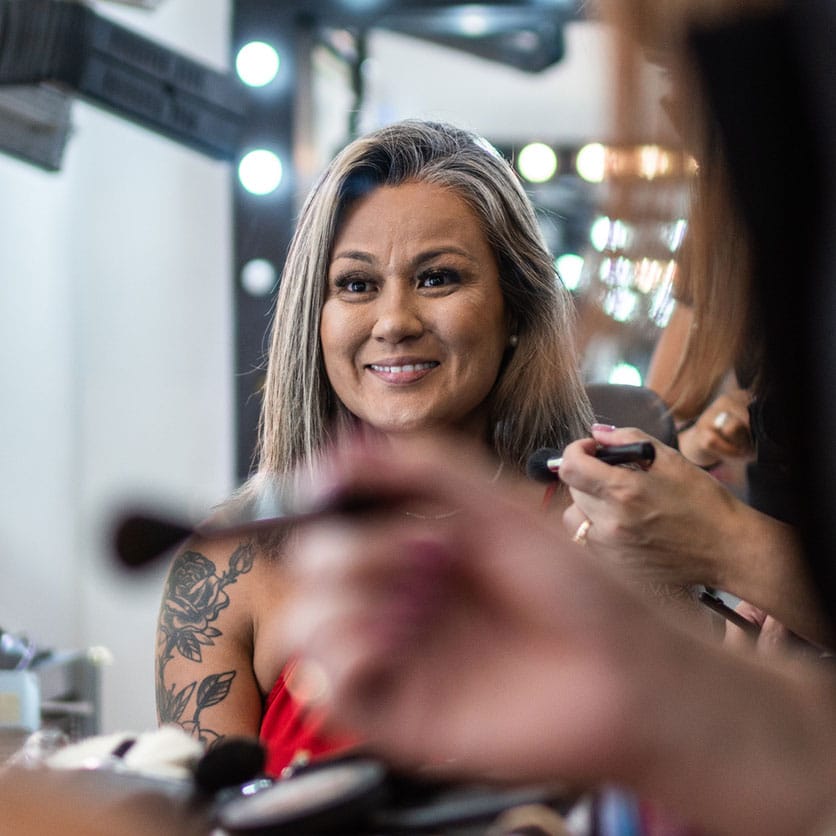 Makeup Services FAQs
The duration of a makeup session depends on the type of service you choose. A full makeup application usually takes 60 minutes.
Before your makeup appointment, it's a good idea to arrive with a clean, moisturized face. If you have a specific makeup look in mind, feel free to bring reference photos.
Capes or towels are provided to ensure your makeup doesn't transfer onto your clothing. If a bride or bridal party, we recommend wearing a loose shirt, button-down shirt, or a robe to avoid messing up makeup or smudging it onto your dress.
Absolutely! We offer group makeup services for special occasions, weddings, and parties. Please contact us in advance to discuss the number of individuals in your group and to make the necessary arrangements.
Your Personalized Makeup Experience
Consultation
During your consultation, our makeup artists will discuss your preferences, event, and desired look, ensuring we understand your vision.
Glam Transformation
Relax and enjoy your transformation as our skilled makeup artists work their magic, using premium products to achieve your desired makeup look.
Your Radiant Reveal
Prepare for the grand reveal, where you'll see your gorgeous self in the mirror, ready to dazzle and conquer the world.
Achieve a flawless, all-encompassing look with our Full Makeup service, perfect for any occasion.
Deluxe Makeup includes a pre-application masque followed by the full makeup. This service also includes false lashes, which will be applied during the service. You're ready to hit the town!
Make your eyes the focal point with our Eye Makeup service, including primer, shadow, liner, brows, mascara, and the option to add on lashes for extra allure.
Highlight your facial beauty with Face Makeup, encompassing primer, foundation, concealer, blush, highlight, contour, and lips for a complete, polished look.
Starts at $125
Complete your look with any of our amazing deluxe false eyelashes for only $29!