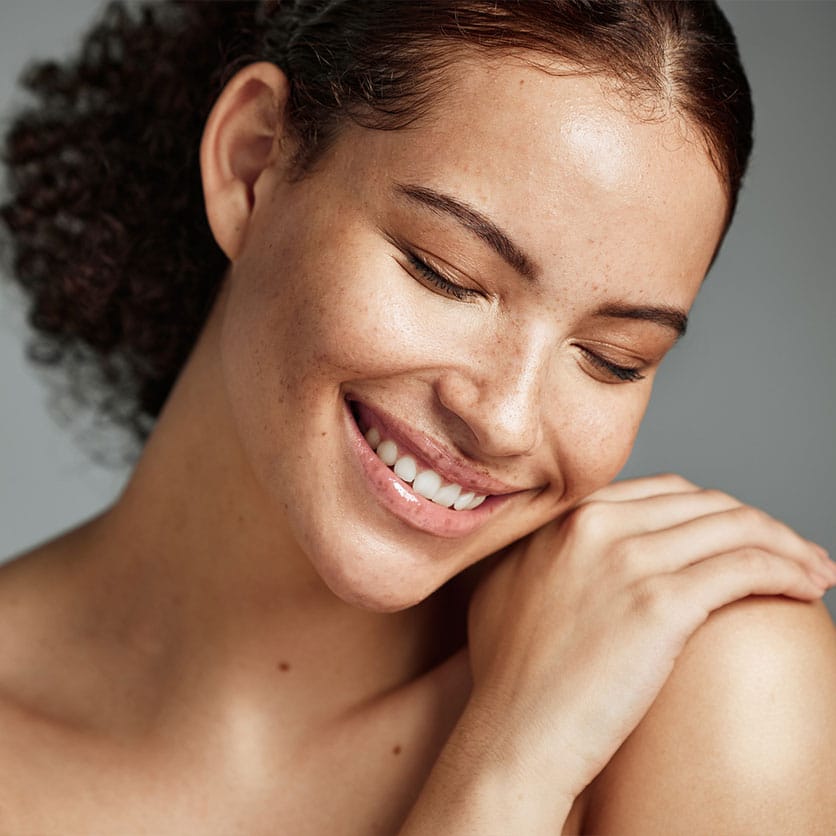 Good brows. Good mood. Good day.
Eyebrow & Lash Tinting Treatments in Miami, FL
Say goodbye to the daily hassle of brow pencils and mascara! At Face. Brow & Beauty Bar, we offer professional eyebrow and eyelash tinting services that will redefine your beauty routine. Our tinting treatments add depth and allure to your brows and lashes, providing a vibrant, long-lasting look lasting up to four weeks.
Embrace the freedom of makeup-free days and flaunt fuller, more defined features effortlessly. Explore the world of eyebrow and eyelash tinting at our Miami studio and discover the secret to simplifying your daily beauty routine.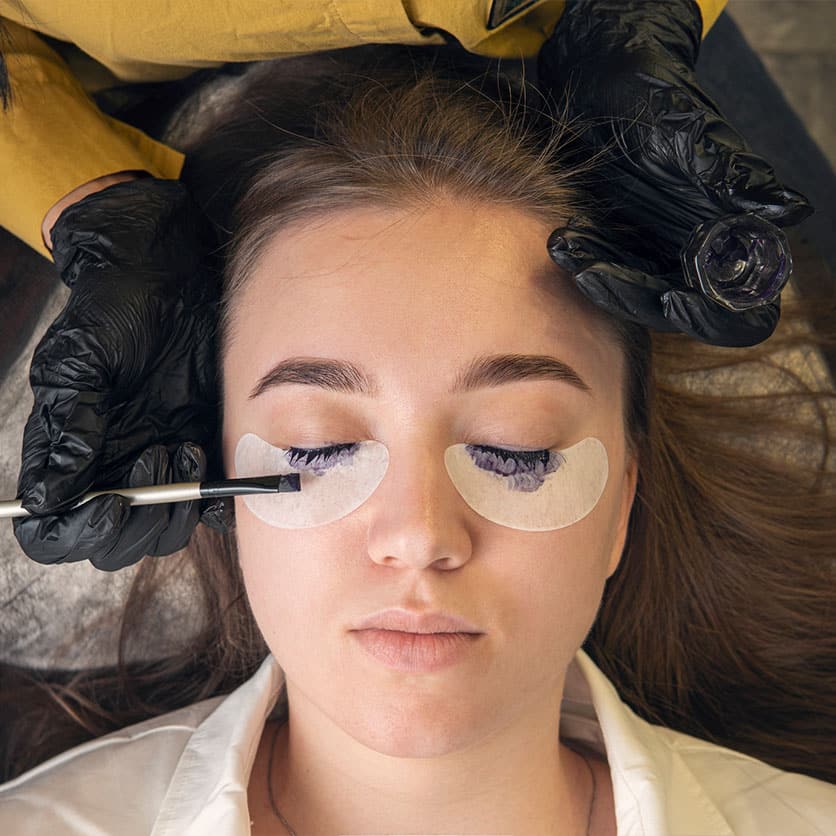 Eyebrow & Lash Tinting FAQs
Eyebrow tinting provides a subtle, natural look by enhancing and darkening existing eyebrow hairs. It's an excellent choice for those with eyebrow hair who want a discreet enhancement.
On the other hand, hybrid tinting and henna are perfect for achieving a more defined "makeup look." They are ideal for clients looking to create a bolder appearance or fill in gaps in their eyebrow growth by staining the skin. These options offer a more intense and dramatic result compared to traditional tinting. Our experienced team can help you choose the best option to achieve your desired look.
Yes, at Face. Brow & Beauty Bar, we use skin-safe dyes that are gentle and designed specifically for use in sensitive areas. Our professional stylists are trained to perform tinting with precision and care to ensure a comfortable and safe experience for our clients.
Lash tinting is a beauty treatment where safe and specially formulated dye is applied to your eyelashes to darken and enhance their appearance. Unlike mascara, which requires daily application and can smudge or clump, lash tinting provides a lasting solution. It's perfect for those who want natural-looking, low-maintenance, and smudge-proof dark lashes without the need for mascara. The results typically last up to four weeks, making your morning routine quicker and more convenient.
Your Journey to Effortless Beauty
Initial Consultation
Discuss preferences, choose the tint shade, and personalize your look. Whether you want a natural enhancement or a bolder, more dramatic look, we'll tailor the tinting process to meet your unique needs.
Let Us Pamper You
It's time to sit back and relax! Our trained professionals will meticulously apply the tint to your lashes or brows, using precise techniques to achieve your desired look.
The Big Reveal
Get ready for the big reveal! Flaunt your stunning tinted lashes or brows, and rock your newfound allure.
Eyebrow & Lash Tinting Treatments
Hybrid Eyebrow Tinting
$35
Achieve a captivating camera-ready look for your brows, ideal for enhancing sparse areas.
Safely stain the brows for a bold, long-lasting, and makeup-like appearance with our vegan henna tinting.
Elevate your lashes with a pop of color, effortlessly enhancing their depth and fullness.
Enjoy beautifully defined brows with customized tints that match your natural hair color.