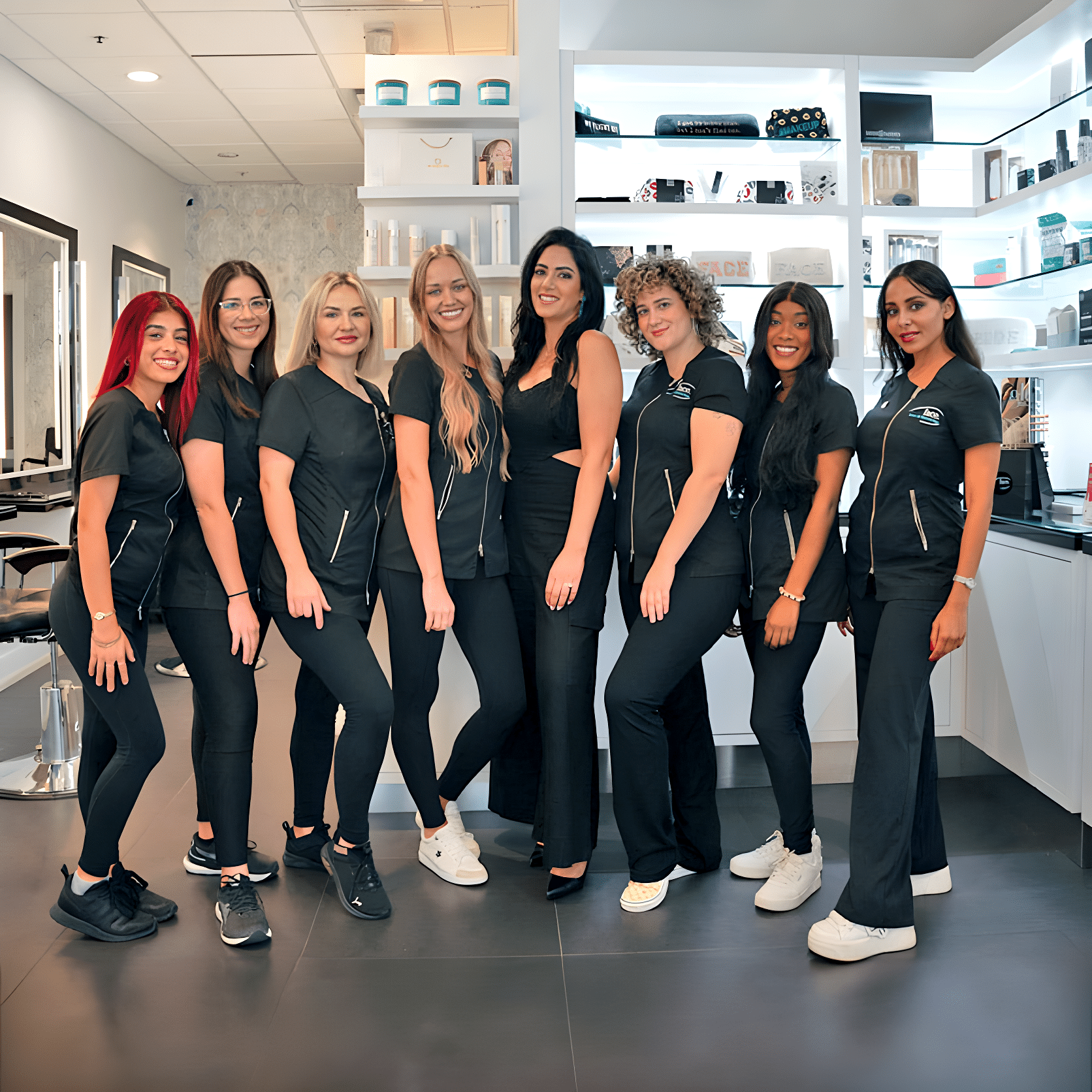 a World of Skincare, Lash Extensions, and Brow Magic
Welcome to Face. Brow & Beauty Bar: Miami's Beauty Oasis
Face. Brow & Beauty Bar is not just a boutique aesthetic salon–we're a haven of transformation nestled in the heart of Miami.  Since our inception in 2014, our brow artists have gained a reputation for delivering world-class brows tailored to each client.
We're more than just our famous brow shaping, skincare, and enchanting lash extensions – we're your sanctuary for self-care. Here, you'll experience consistent, personalized, one-on-one services in a peaceful retreat in the trendy Brickell neighborhood. Step into our inviting environment, unwind, and rest easy, knowing you're in the hands of experts dedicated to your well-being.
Location & Hours
Conveniently located in Miami's popular Brickell area, Face. Brow & Beauty Bar offers flexible scheduling with daily openings to accommodate your busy life.
Clients Love Face. Brow & Beauty Bar
"Face. Brow & Beauty Bar is, in our opinion, the best salon of its type in Miami. The customer service is great, from reception to aestheticians. We highly recommend it."
"I originally came for teeth whitening which I did and it was a great experience! My teeth were very white after the first treatment, the staff was great and very helpful. I also did a brow treatment, so yes they see men too! Would definitely come back again."
"Excellent first time experience at Face Brow and Beauty Bar… First facial ever; Valentina broke down everything before we began the procedure and made sure I was comfortable. Once we were done she showed me some items for sale to continue my facial care at home. 10/10 recommend!!!"